Computer Geeks and The NCAA Tournament.
Well, one of my favorite weeks is upon us, the first and second round of the NCAA tournament.
Ah, what bliss...
No matter how much college basketball you watch, no matter how much analysis you digest from ESPN ("East-coast" Sports Programming Network), you simply will not get out of the first round without your picks completely devastated and your office pool tournament bracket in the toilet.
Why? Because when people assess a team they're looking at the talent the team contains and that is a major factor, but what wins games in the first and second round is heart... pure and simple.
So the team that really comes to play...is the one that wins, and no expert in the world can make that call as it occurs at the beginning tip.
So, here's my initial ESPN bracket. I'm a big PAC 10 fan and I feel that the ACC and PAC 10 conferences are the best. I gave little respect to the Big East or Conference USA.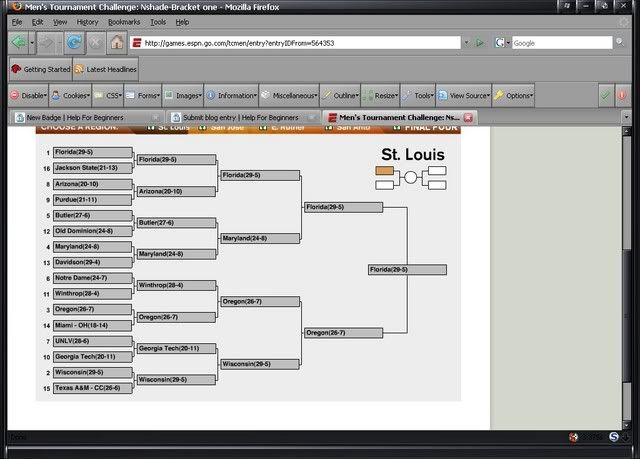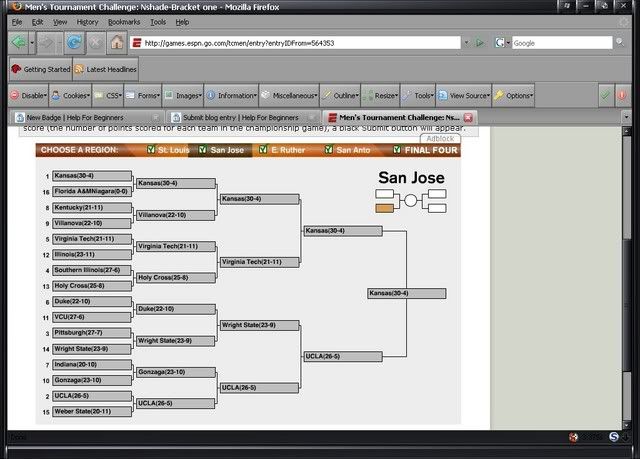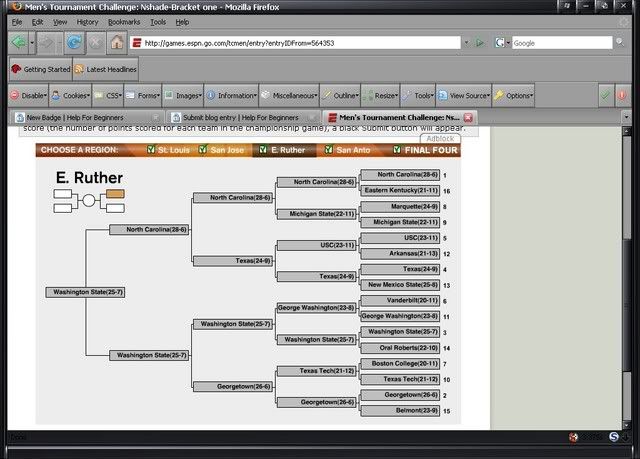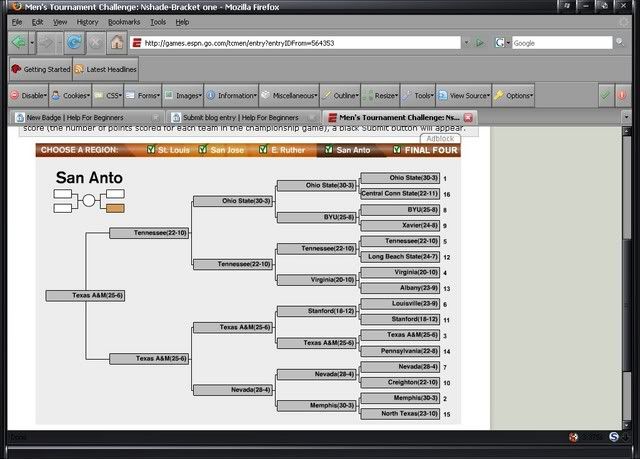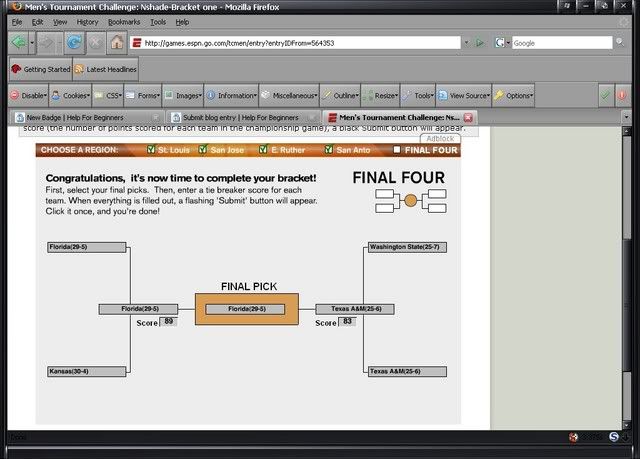 I may still submit another one using a showdown between ACC and Pac-10 teams. I'm telling you now, if Oregon plays the way they did in the Pac 10 tournament - you will all be shocked on their march to the final victory. You all may be shocked when you see a 2 seed in Memphis lose it to number 15 North Texas - certainly a possibility.
Of course my "heart" lies in a team that hasn't exhibited much of it...but boy, are they dangerous. All the Florida people on this forum are going to hear it from me when this match-up goes down.
8. Arizona: It's all in the head and the heart. Lute Olson questioned whether the Cats had toughness after losing big to Oregon. Still, this is the most dangerous team in this bracket if it ever clicks
GO CATS !!!

This blog is open to "constructive criticism"